Archiv zpráv

04.12.2019
Change log 10.12.2019

Dear Settlers,
This game update includes the technical implementation of this year's Christmas Event, level 80 player cap, new building upgrades and more!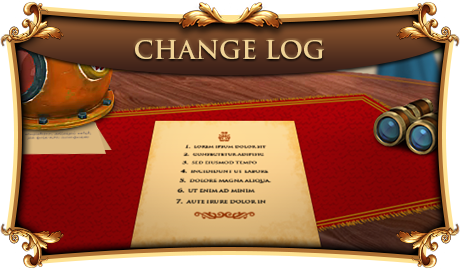 Read more about the upcoming version in our Change Log.
Happy settling,
BB_Sious

29.11.2019
Test Server: Christmas Event

Dear festive fans,
Winter has officially begun! It's time to bake your Christmas cakes, wrap up your presents and fill those stockings!

The >test server< has had this year's Christmas Event implemented for you to try early! Additionally, we're testing some other exciting additions:
Player level cap raised to 80!
Certain buildings can now be upgraded to level 7!
Two new buildings: Oil Mill & Advanced Toolmaker!
Happy testing!
BB_Sious

25.11.2019
Harbour Mini Event Deactivation

Dear Settlers,
The Harbour Mini event was deactivated on all servers during a game restart last week. If you have not got the harbour yet, there will be a chance to get it at a later date.

Thank you for your reports and understanding,
BB_Sious

21.11.2019
Dev Diary: Harbour Mini Event 2019

Dear Adventurers,
We are bringing a new building into the game: The Harbour! You can use it to help some of your Settlers to emigrate to Tavos, an archipelago, and home of the new "The Settlers".

Find all of the details in the new Dev Diary, and here are the highlights:
New Building: The Harbour
New Mini-Event: The Harbour Mini-Event
Island adjustments: More destroyable Mountains
New Adventure: Split City in Fall
Limitations: Changes to the Limitations of Halloween Specialists
Happy Settling!
BB_Sious

20.11.2019
Happy 7th anniversary!

Greetings Settlers,
The Czech version of The Settlers Online celebrates its seventh anniversary today! As a small token of appreciation, we've sent gifts. Be sure to check your in-game mail!

Thank you for playing and we hope you continue to enjoy this game for years to come!
Happy Settling!
Your "The Settlers Online" Team

19.11.2019
Game Update 20.11.2019 [done]

Dear Settlers,
A game update is scheduled for Wednesday.
During this time, the game will be closed.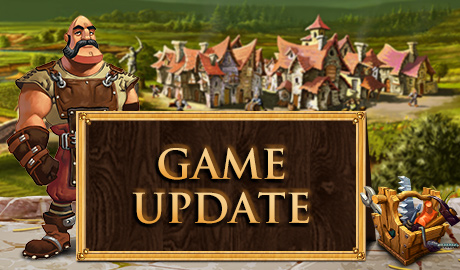 Day: Wednesday, November 20th
Game World: Closed
Start: Approx. 08:00 CET
End: Approx. 12:00 CET

Adventures & Premium: Times will be extended
This update will include the currency conversion for the Halloween event items and more! The change log can be found here.
Regards,
BB_Sious

18.11.2019
Change log 20.11.2019

Dear Settlers,
This game update includes a brand new coop adventure and more destroyable mountains for more building space!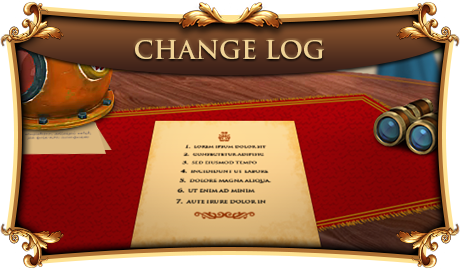 Read more about the upcoming version in our Change Log.
Happy settling,
BB_Sious

17.11.2019
Holiday gifts!

Dear players,
The settlers in your kingdom made lots of preparation to celebrate today's occasion. Take time to indulge, sit back and relax. Enjoy the gathering with family and friends!

A gift package has been sent in-game.
Happy Settling!
BB_Sious

13.11.2019
[Diary Studies] We want YOU!

Dear Settlers,

We are excited to announce that it is time for the first Diary Study for the upcoming "The Settlers" game! Apply now and get a chance to play the game before others!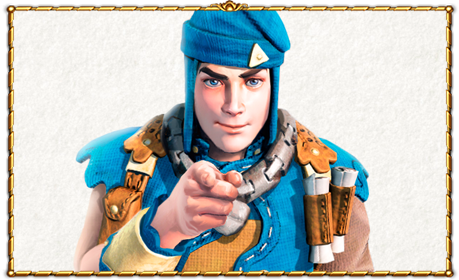 Head to the community platform "The Settlers Alliance" now to find out all the details!

Happy Settling,
Your BB_Team

07.11.2019
Spooky Mine

Dear Settlers,

During the Halloween Event, some players reported that their Spooky Mines were labelled as "recurring", even though it was clearly stated and intended that those mines are "not recurring" in our Halloween Dev Diary. This is confirmed to be an error and we intend to fix it in one of our next game maintenances.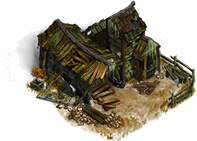 The Spooky Mine is not recurring
If a Spooky Mine depletes or gets destroyed, it will not go back into the star menu

Please keep this in mind and keep an eye on your spooky mine!
Kind regards,
BB_Sious