Archiv zpráv

20.07.2018
Sneak Peek: Anniversary Event!

Dear settlers,
It's time to prepare for a big festivity, for this year we are celebrating 25 years of Settlers with a special Anniversary Event! Among other features, the event includes: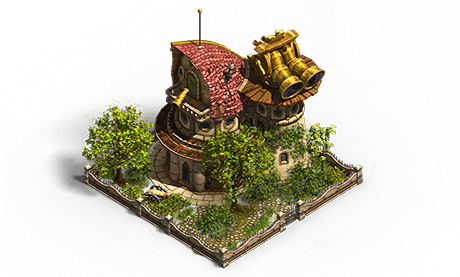 New buildings


The Scouting Post is a new culture building which provides buffs with increased XP rewards!
New specialist
The Field Medic General with an enhanced version of the First Aid skill as a trait
Not only will the Anniversary Event be available on the test server, but the Home island will be expanded as well with additional building slots!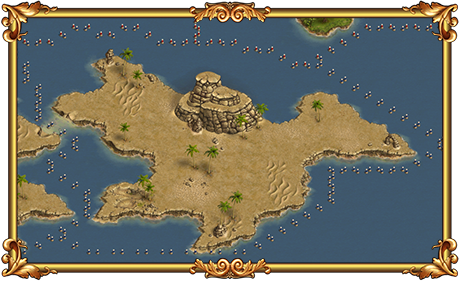 Read everything about it in our forum or head over to the test server to see the event for yourself!
Happy testing!
BB_Sious

19.07.2018
Feedback: Summer Event 2018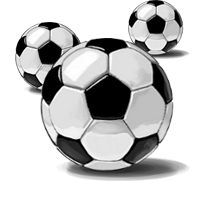 Dear Settlers,
The Summer Event has been active for over three weeks; have you managed to gather enough footballs to purchase the most coveted items at the in-game merchant?
We'd like to hear your feedback on this year's Summer Event! Take part in our poll and share your thoughts with the rest of the community in the > forums. <
Happy settling,
BB_Sious

18.07.2018
Dev Blog: Co-op Loot Changes

Dear Settlers,
The overhaul to Co-op adventure loot, along with the expansion of our loot guarantee system, aims to breathe some fresh life into "The Settlers Online" next week!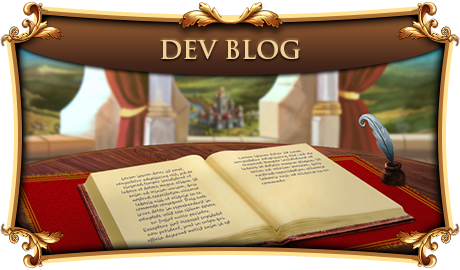 Find out how our developers tackled such a challenge, juggled balance, and what this means for the future of adventure loot in our latest Dev Blog.
Happy Settling!
BB_Sious

16.07.2018
Change log 25.07.2018

Dear settlers,
The previously discussed UI changes and Co-op adventure adjusted rewards will be made available with the next game version, along with various other improvements.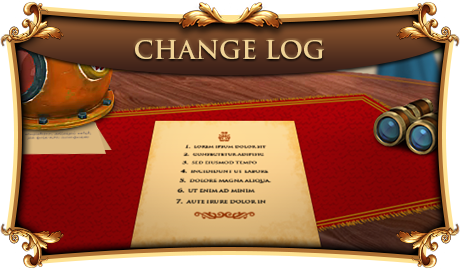 Among those is the limitation of the Lucky Explorer being increased by 1 in the Event Shop! Read all about the new game version in our latest change log!
Happy settling!
BB_Sious

12.07.2018
Dev Diary: Co-op Adventures Rewards

Dear Settlers,
The next game update will play a major role in the way co-op adventures are perceived; their loots will be tweaked and improved in order to increase their appeal!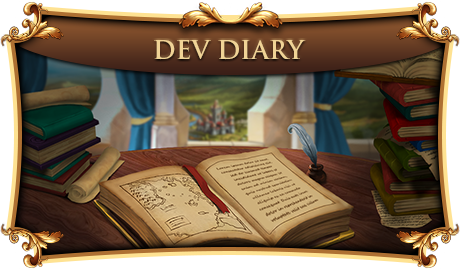 The UI will also be adjusted as well to make it more user-friendly, with a multitude of 'quality of life' updates to make navigating The Settlers Online even more efficient. Read all the ins and out about these two updates in our latest Dev Diary!
Happy Settling!
BB_Sious

07.07.2018
Happy World Chocolate Day!

Dear Settlers,
For a lot of us, chocolate is that one treat which can cure even the gloomiest of days. Unfortunately, today is one of those days: four ultra-rare rabbits have been stolen from your local menagerie! Can you help save them?

For World Chocolate Day, we need your code-cracking heads to figure out how to solve this dilemma; there's a tasty reward if you're successful too! Assess the situation over on our forum!
Happy Settling!
BB_Sious

05.07.2018
Holiday Gifts

Dear players,
The settlers in your kingdom made lots of preparation to celebrate today's occasion. Take time to indulge, sit back and relax. Enjoy the gathering with family and friends!

A special gift has been sent in-game.
Happy Settling!
BB_Sious

04.07.2018
Dev Blog: Mountain Clan Campaign

Dear Settlers,
The new Mountain Clan Campaign is one of our boldest updates yet, and we'd like to share with you how it all began and its journey to live servers!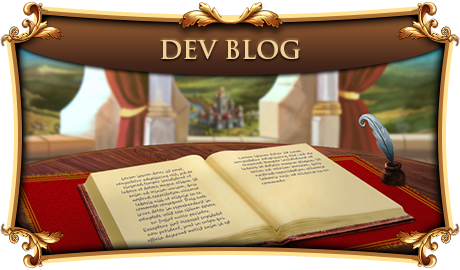 Learn about how the idea came about, the challenges our developers had to overcome and insight into how each adventure was designed in our latest Dev Blog.
Happy Settling!
BB_Sious

22.06.2018
Dev Diary: Summer Event 2018


Dear Settlers,
The long-awaited Summer Event is making its way to the live servers! It's going to kick-off with some brand new features: an exciting specialist, building, quest chain, buffs and much more! Make sure you warm up properly before tackling all of it.
We've posted the full Dev Diary which explains all new and changed features in our forum.
See you on the pitch!
BB_Sious

22.06.2018
Game Hotfix 25.06.2018 [completed]

Dear Settlers,
The game will undergo a maintenance. During this time it will be unavailable.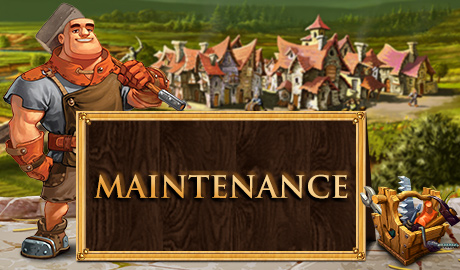 Day: Monday, June 25th
Game World: Closed
Start: Approx. 08:00 CEST
End: Approx. 12:00 CEST
Adventures & Premium: Times will be extended
This hotfix will improve some aspects related to the Summer Event 2018.
Regards,
BB_Sious