Vítejte

20.07.2017
AMA: 100 questions answered!
Dear players,
This time, our Community Managers provide some answers to previously submitted AMA questions. Find out, among other things, what mysterious items can be found in our drawers and which of our members have been on the team for the longest time!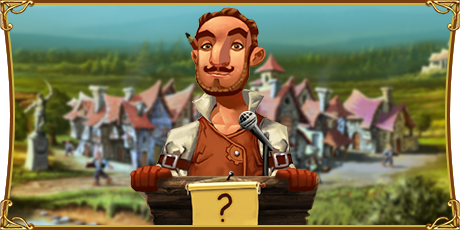 Read the special CM AMA round in our forums!
Note: With 100 answers published, we will be taking a short break before resuming our usual AMA rounds of answers.
Have fun!
The Settlers Online Team

17.07.2017
Guild Market Vote - Dev Notes
Dear Settlers,
Inquiring minds have reached out to us for more information regarding the next Guild Market survey. With the "Dev Notes" we will provide you with more insights into ongoing matters and thoughts.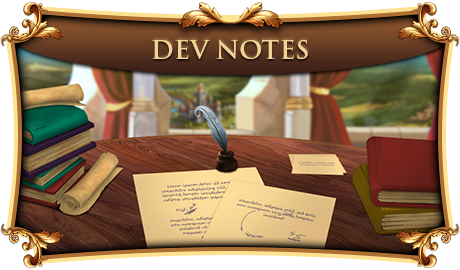 We are actively developing a Guild market vote feature that will be implemented in the game. Learn more about it in the forums:
Happy Settling,
BB_Sious

10.07.2017
Change log - 18.07.2017
Dear Settlers,
New features and a multitude of improvements are planned for the new game version; among those, the long-awaited feature of hiding the capacity indicators for full storage.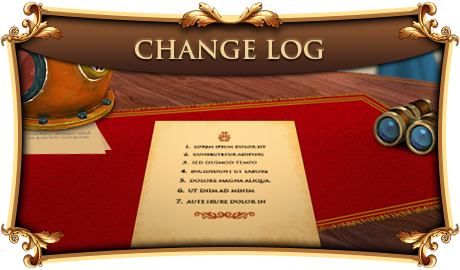 The new game version will be made available on 18.07.2017. Read all about it here.
Happy Settling!
BB_Sious

07.07.2017
Send us a postcard - Latest News
Dear Settlers,
The German postal service has been extra busy delivering postcards to our office in Düsseldorf. Settlers from all over the world have taken the time to send us news from various vacation spots: exotic beaches, relaxing mountains and many other locations!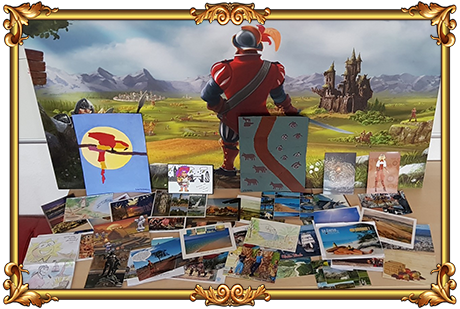 Don't miss this chance to send us a postcard and you could win 500 gems! For more details and additional prizes, visit our forum!
Safe travels,
BB_Sious

05.07.2017
Holiday gifts
Dear players,
All Settlers of your kingdom made a lot of preparations to celebrate today's occasion. Enjoy gatherings with family and friends. A special gift has been sent in-game.

Happy Settling!
Your "The Settlers Online" Team

30.06.2017
International Forum Spotlight
Dear players,
Italian craftsman Calippone forged the Holy Grail of Settler insignias, a mythical Settlers sword - a feat that was thought possible only by the most powerful gods.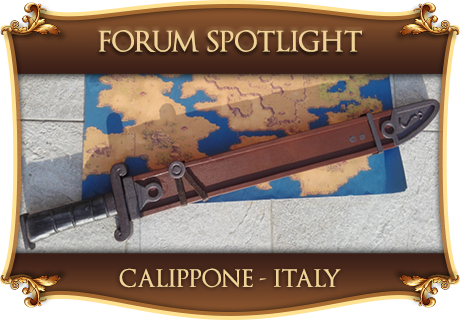 We are in awe of such unbelievable craftsmanship and bow to this masterful smith. Check out more pictures of this sword in our Italian forums.
Happy settling!
BB_Sious

17.05.2017
Dev Blog: General Skill Tree
Dear Settlers,
The new game version is up and running and you have taken the time to pore over the Dev Diary, so now let's get additional insights from our very own BB_Vierauge!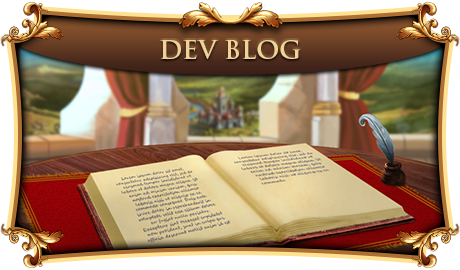 Learn about our goals, the risks that we avoided and our future plans for Generals by reading our latest Dev Blog.
Happy Settling!
BB_Sious